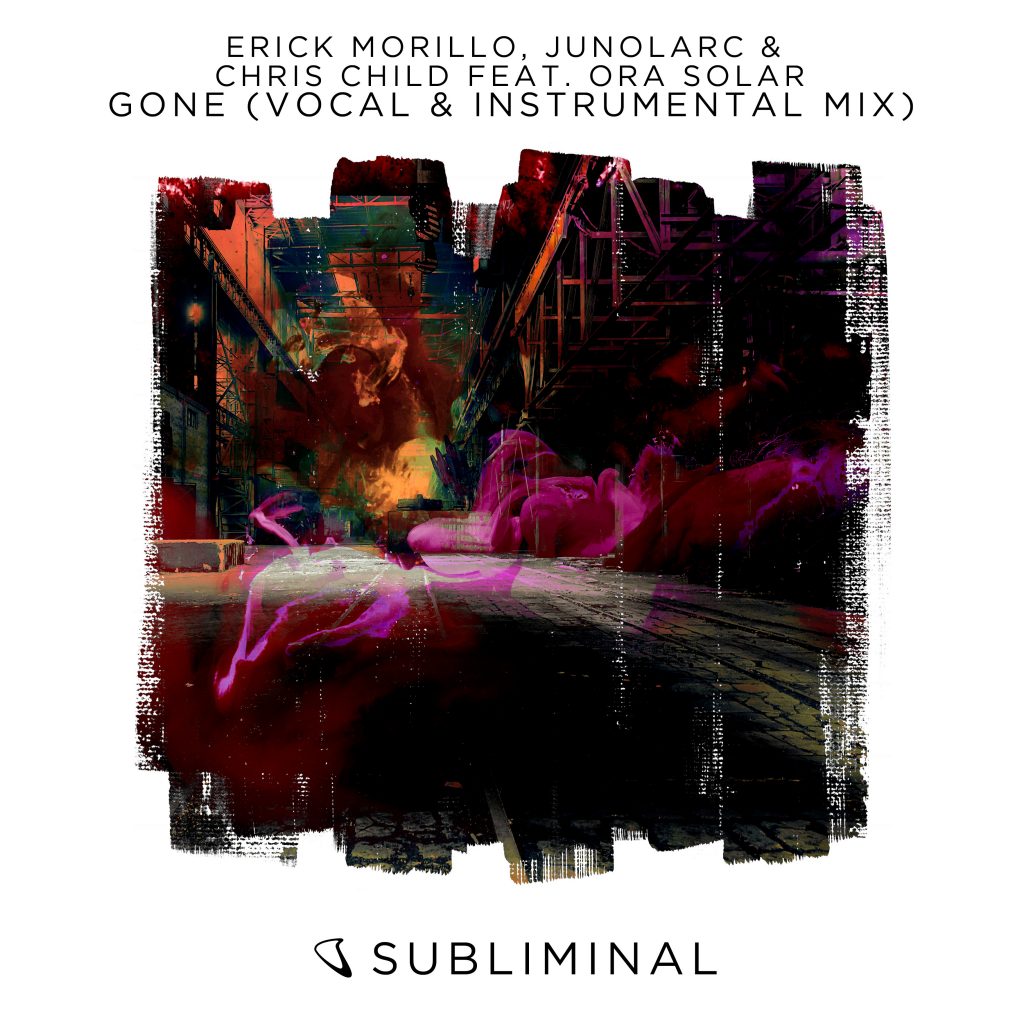 Continuing his steady slew of releases on his re-launched Subliminal imprint, internationally renowned DJ and producer Erick Morillo's latest single 'Gone' is a collaborative project with
Junolarc, Chris Child and Ora Solar. The vocal mix will be available on the 5th June.
With an art of producing both big room cuts and underground melodies, Erick brings both aspects together to create a euphoric track built upon twinkling synths and a jacking rhythm. Ora Solar's soaring vocals are layered lusciously over the top, adding an emotive feel.
The collaborative track sees Erick join forces with Greek producer Chris Child and New York singer Ora Solar. Also featured is Subliminal affiliate Junolarc with whom Erick has previously collaborated with on 'Better Life' and 'Blinded'.
Having been in the scene for over a decade now, Erick's strong work ethic and energy is still prevalent today as he continues to push the sound he was at the forefront of in the 90's. With the return of his Subliminal label in 2015 – kicking things off with a release every two weeks – Erick joined up with some of the best current underground names in the scene including Eli & Fur for the incredible 'Thunder & Lightning'. Continuing to build upon his signature big room sound with the release of 'Gone', there's no sign of stopping anytime soon.
June 5, 2017
Erick Morillo, Junolarc & Chris Child feat. Ora Solar
'GONE (Vocal & Instrumental mix) [SUB354]'